Max Hendrix, Engagement & Leadership Associate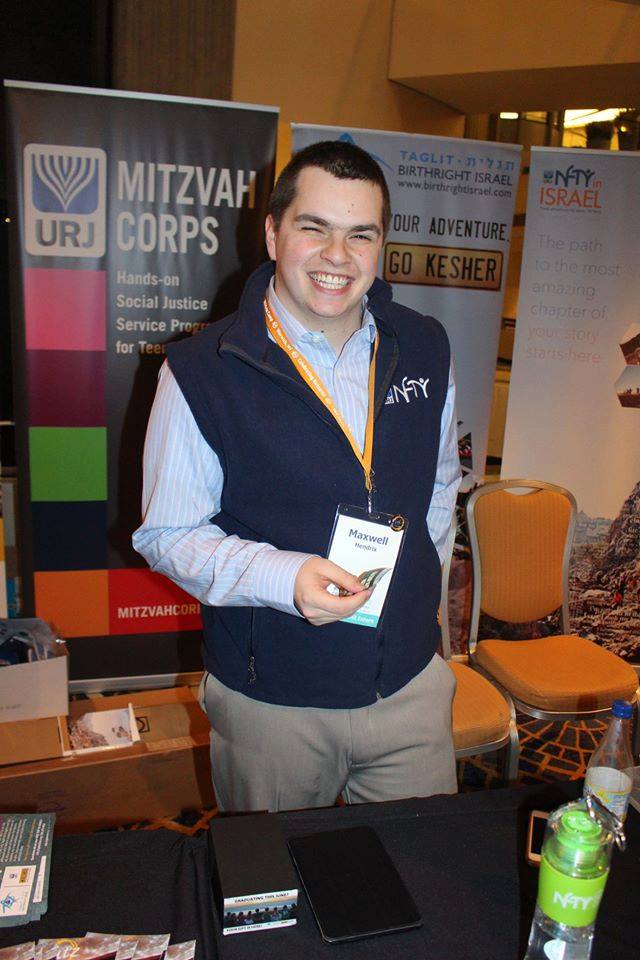 Max Hendrix is very excited to be a part of the staff at Minnesota Hillel. He first began his connection to the twin cities through NFTY where he met some of his closest friends and began to see what a great community there was in Minnesota. He later attended the University of Minnesota, throughout his time at the U Max was involved in Sigma Alpha Mu, Hillel, and IFC. He also worked in the religious school at Mount Zion in St. Paul and loved playing basketball at the JCC. In May of 2015 he earned a Bachelor of Arts in Communication Studies with a minor in Jewish Studies and Youth Studies.
This past year Max worked at Michigan Hillel as a Berman fellow. Max was able to learn and grow in many ways during his time in Ann Arbor. From leading trips to Israel and working on a community garden with a nearby church and loads of other fun things. Max can't wait start bringing some new ideas and strategies to Minnesota Hillel.
During the summer you can always find Max at URJ Kutz Camp in Warwick, NY. Max has held various roles there from running the kitchen to being a counselor. He has spent the last three summers supervising the first year staff program at Kutz and loves the opportunity to work with teens who are just about to enter college.
Truly, Max is just excited to be back in the Twin Cities and in the place where he calls home. Please email Max anytime to set up a coffee date to talk anything and everything Minnesota Hillel, he looks forward to getting to know everyone on campus and reconnecting with those he already knows! Contact Max at Max@mnhillel.org or 612-379-4026