Rabbi Ryan Dulkin, Senior Jewish Educator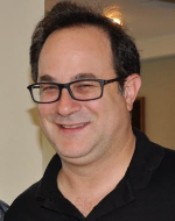 Rabbi Ryan Dulkin is returning to Hillel work after several years (Wash U) as the new Minnesota Hillel Campus Rabbi. A passionate student of Jewish literature, Ryan was ordained at the Jewish Theological Seminary of America, where he also received a Ph.D. in Midrash and Scriptural Interpretation.
Rabbi Ryan got his start in Jewish communal leadership at San Francisco State University, where he served as president of Hillel's Israel action group on campus. He earned both a B.A. and M.A. in English literature there prior to attending rabbinical school in New York City.
Rabbi Ryan brings with him an extensive background in Jewish education, having served most recently as a visiting professor of Jewish Studies in Franklin & Marshall College in Lancaster, Pennsylvania. His other academic appointments have included the Reconstructionist Rabbinical College, the Jewish Theological Seminary, and Washington University in St. Louis.
Rabbi Ryan held rabbinic internships at Beth El Congregation in New Rochelle, New York, and the LGBTQ congregation Beth Simchat Torah in Manhattan, and is a summer camp enthusiast, having worked for many years in various camps in the Ramah system.
Rabbi Ryan will be living in Minnetonka along with his wife Hazzan Joanna Dulkin (Adath Jeshurun Congregation) and their sons Zac and Jesse.
Please feel free to reach out to Rabbi Ryan to say hi or grab coffee at rabbiryan@mnhillel.org or 612-379-4026!