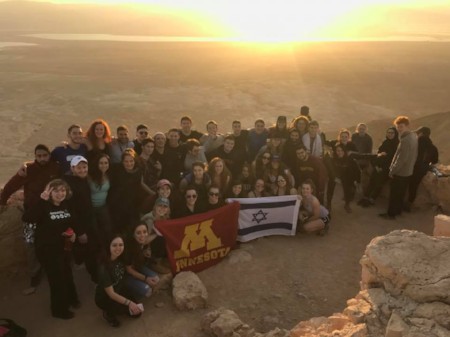 Want to travel to Israel on the most amazing trip of a lifetime? 
Register to go on Birthright Israel this summer with Minnesota Hillel!
Our summer trip is coming up May 22-June 2!

This trip is FREE to all Jewish students between the ages of 18-22 who are eligible. During your epic 10 day journey 
you will explore the vast culture & history of Israel, climb Masada, ride a camel, float in the dead sea, travel with Israelis your age and make life long friendships.

Sign up TODAY!

For trip selection pick Minnesota Hillel.
Email Neil or Gal if you have any questions!